Christmas, 'a maelstrom of emotions' and @CRY_UK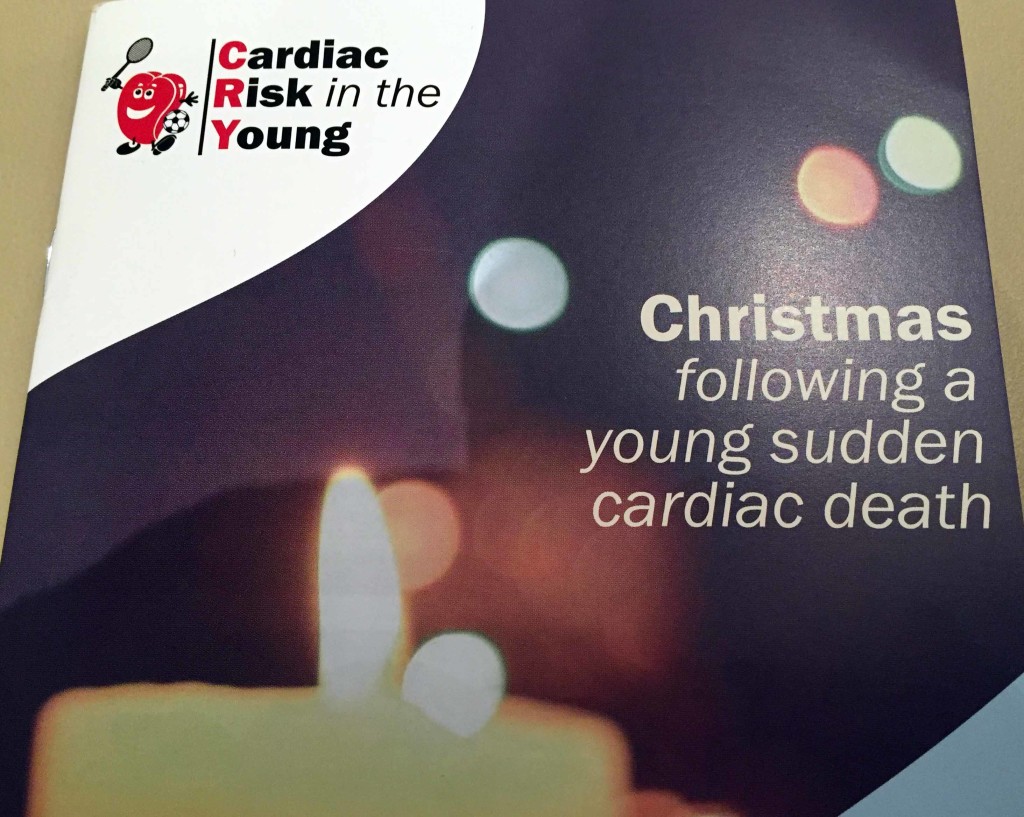 Cardiac Risk in the Young have published  'Christmas following a young sudden cardiac death', the latest in a series of 'Grief Booklets' produced by the charity.
As with the others, it is a series of stories told by those who have been directly affected by the loss of a young person.
CRY's founder and outgoing Chief Executive, Alison Cox, writes in the foreword: "There is no escaping the memories of past Christmases 'before' their lives were destroyed by tragedy. They flood back invading every moment."
She adds: 'My hope is that this booklet of stories written by some of CRY's Bereavement Supporters will help provide you with how others have developed coping strategies which are intensely personal and which they have so willingly shared."
It is a booklet not just for those who have lost a child but for anyone who knows someone who has and wonders what to say or how to behave at this time of year. The answer, naturally, is that there is no 'right thing' but it may give readers a better understanding.
As with the other CRY booklets, written by fathers, mothers, siblings and partners, it could also resonate with those who have lost a child in different circumstances.
You can order this booklet and find details of the others here.