Night time the right time to buy books for @CRY_UK in #Northfields #Ealing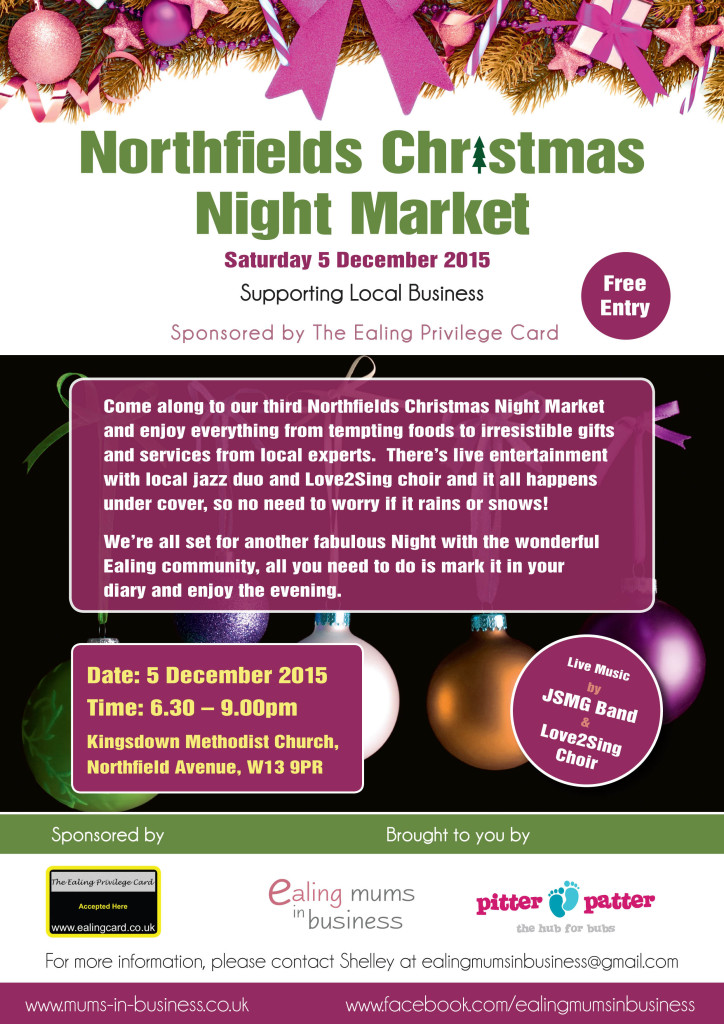 Northfields Christmas Night Market will play host to a bookstall raising funds for CRY at Kingsdown Methodist Church from 6.30pm on Saturday, December 5.
One of those running the stall, Anne Marie Reilly, said: "Ealing Mums in Business have invited CRY to be their chosen charity at this year's event. Last year they had approached Claire to run a stall but sadly that was not to prove possible."
Anne Marie explained that along with Claire's friends Gina Bentley, Justine O'Driscoll and Debbie Young they would run the stall in memory of Claire and to continue her work for CRY.
She added: "It is something we want to do for Claire, who was so generous and supportive of those she knew.

"There'll be nearly new books on sale for both adults and children. Come along and support us and stock up on reading for the winter days ahead. It will be a lively evening with music, food and opportunities to buy locally produced Christmas presents."