November #Ealing @CRY_UK free heart screenings fully booked #London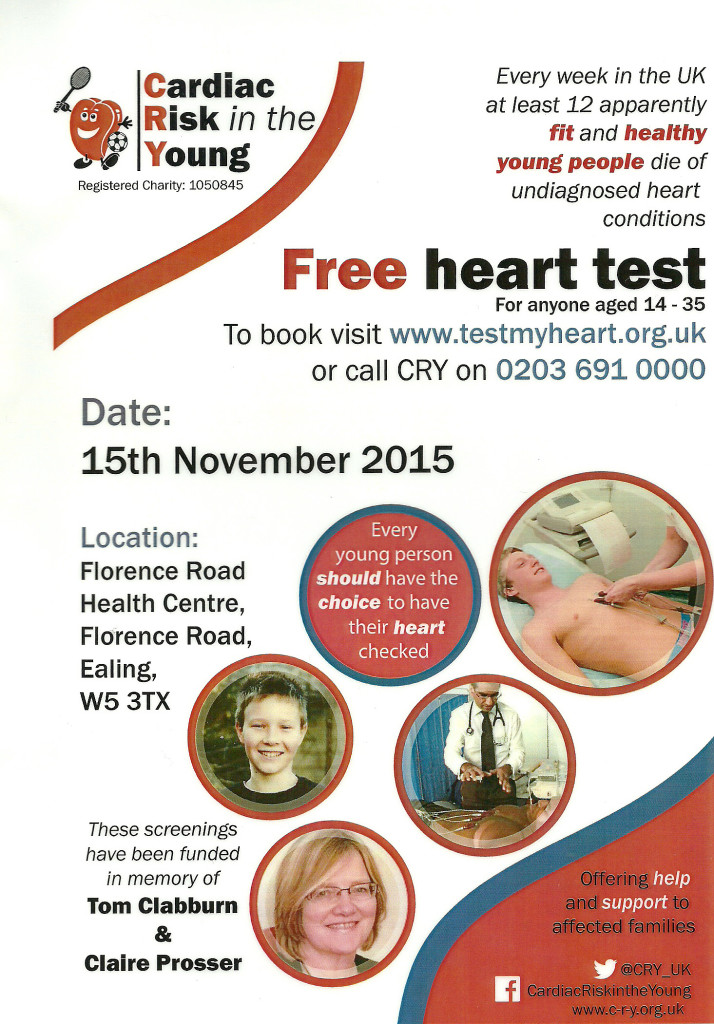 The Ealing screenings on November 15 are now fully booked and therefore booking has closed.
If you wish to attend an alternative screening, please check the national screening calendar here at www.testmyheart.org.
You can also contact CRY to discuss alternatives –
Telephone: 01737 363222
Email: cry@c-r-y.org.uk
Full contact details here.