4,000 reasons to remember Tom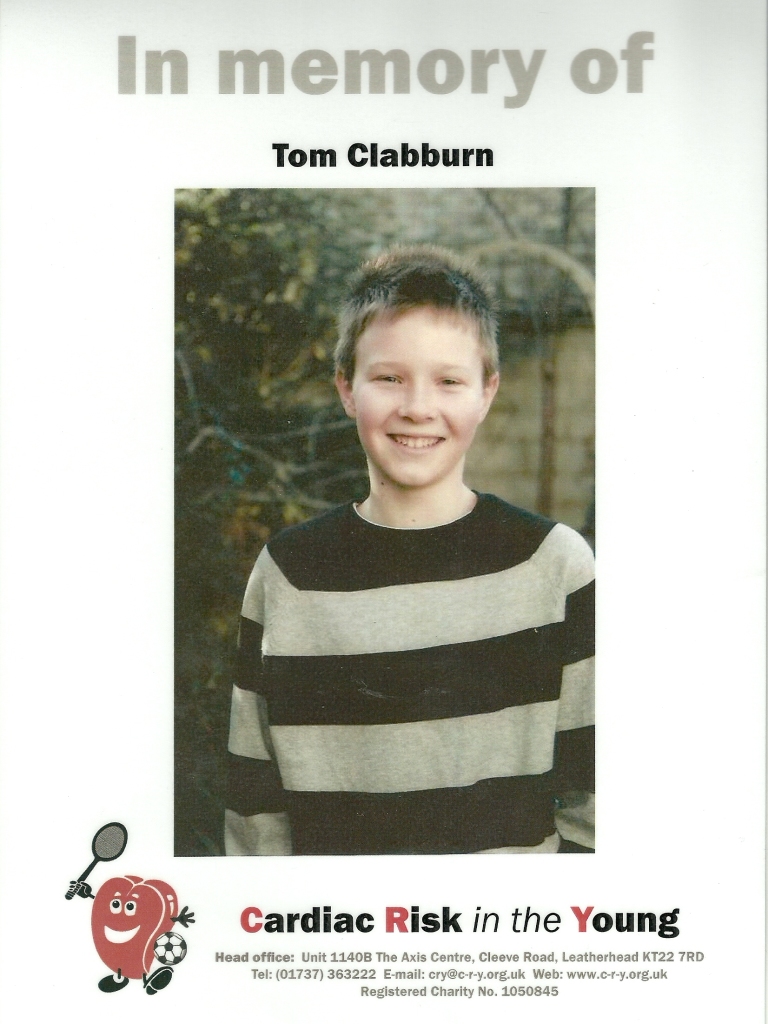 Tom died on October 5, 2007, from an undiagnosed heart condition. He was 14.
We miss him terribly every day.
Cardiac Risk in the Young's statistics suggest that 12 young people die each week from undiagnosed heart conditions. These same figures imply that a further 4,300 or more young people aged 14-35 will have died since we lost Tom seven years ago.
Yet if cardiac screening had been available, the vast majority could have been diagnosed and gone on to live their lives*.
Cardiac screening works. It can save lives. We're therefore hugely grateful to all those who have supported us and enabled us to sponsor free screenings.
The screenings are part of Tom's legacy. So please continue to remember Tom and support CRY.  Thank you.
* To read more on CRY's research statistics, please go to http://tomclabburnfund.co.uk/about-the-tom-clabburn-fund/