Book sale tomorrow for @CRY_UK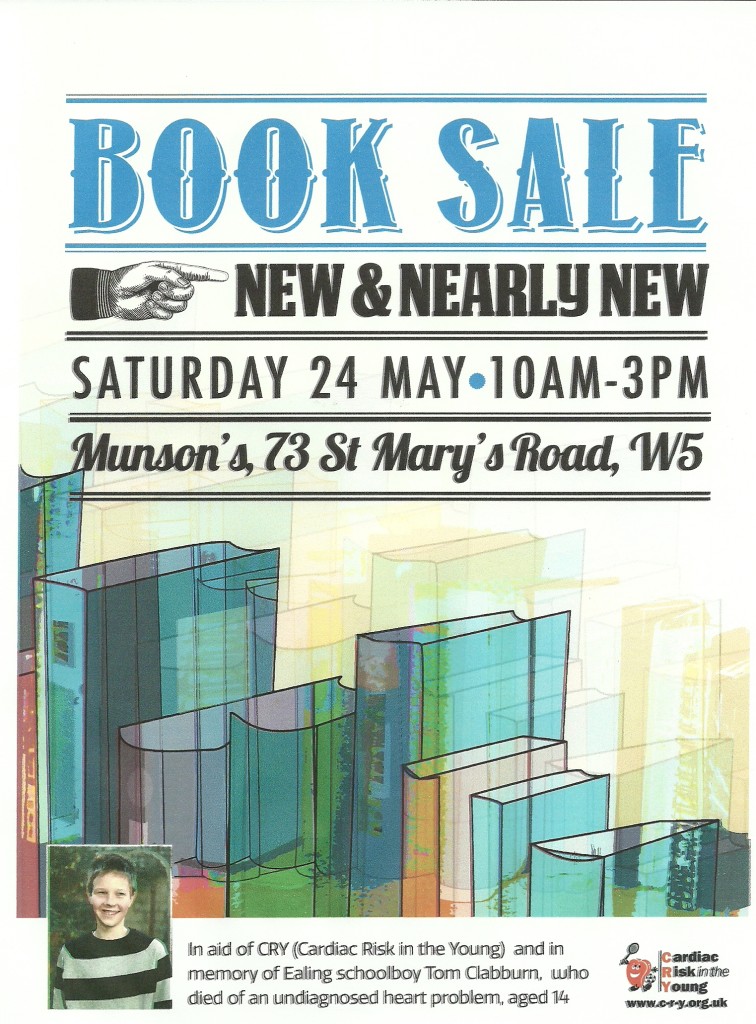 A sale of new and nearly new books at much reduced prices will be held tomorrow in aid of Tom's Fund in South Ealing.
Come rain or shine, the annual Spring sale will be held by Claire in aid of Tom's Fund outside Munson's Cafe at 73 St Mary's Rd, London W5, from 10am-3pm.
So top up your summer holiday reading while supporting Cardiac Risk in the Young.
All the money raised goes to fund the local free heart-screenings for young people run by CRY. This year's Ealing screenings are scheduled for November.
.