Next free heart screenings in November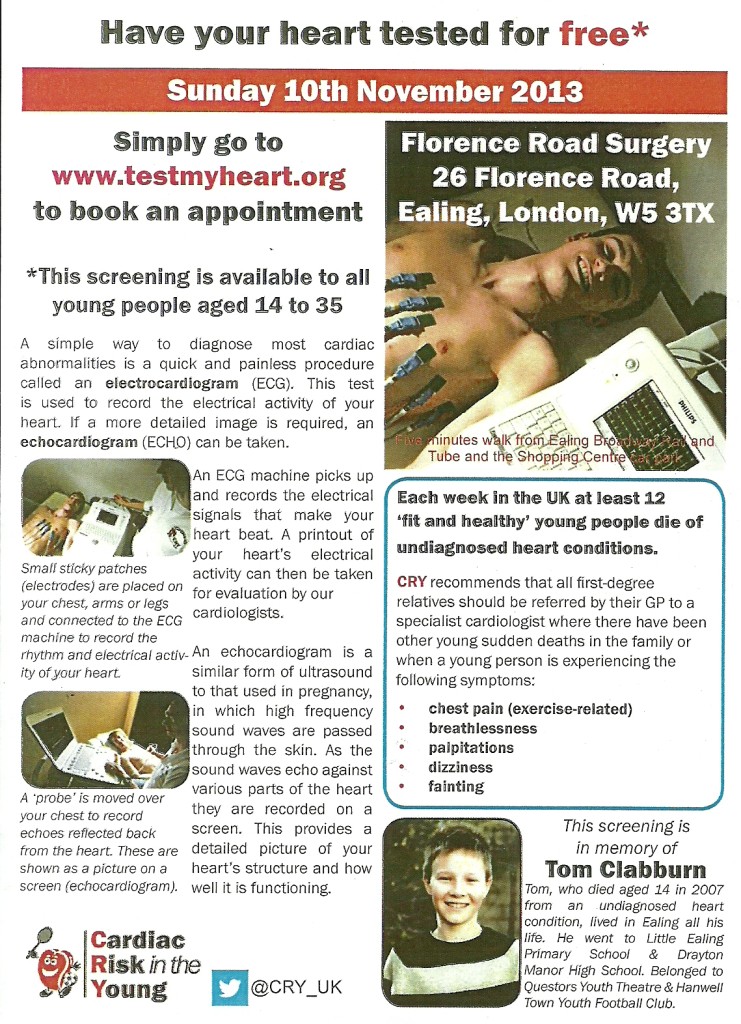 Tom's Fund is sponsoring free heart screenings for young people aged 14-34 in Ealing on November 10.
The screenings are now fully booked.
If you would like to go on a stand-by list, please contact Suzanne at CRY by emailing suzanne@c-r-y.org.uk and she will be glad to help.