The 2012 Ealing screenings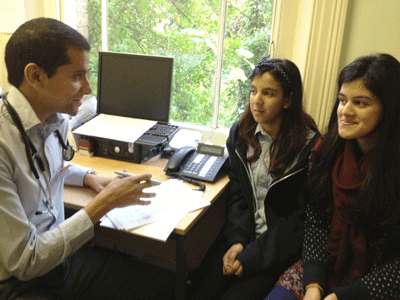 The 2012 Ealing screenings were fully booked and more than 70 young people were screened at the Florence Road surgery in Ealing in November.

Pictured are sisters Sophie (left) and Leanne (right) Haliburn, daughters of Ealing Choral Society member Cynthia Haliburn, discussing their screening results with CRY's Dr Abbas Zaidi.

Ealing Choral Society had raised many thousands of pounds for Tom's Fund when they held a charity Christmas Carol Concert in 2011.