The first screenings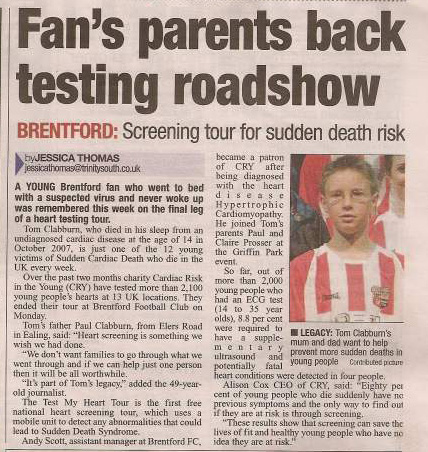 The first free heart screenings for young people sponsored by Tom's Fund were held over three days at Brentford Football Club in June 2009. After fund-raising for more than a year, around 300 people were tested as part of CRY's first national screening tour.
Brentford's then manager, Andy Scott, a CRY patron, supported the event. He was forced to stop playing football when diagnosed with a heart condition.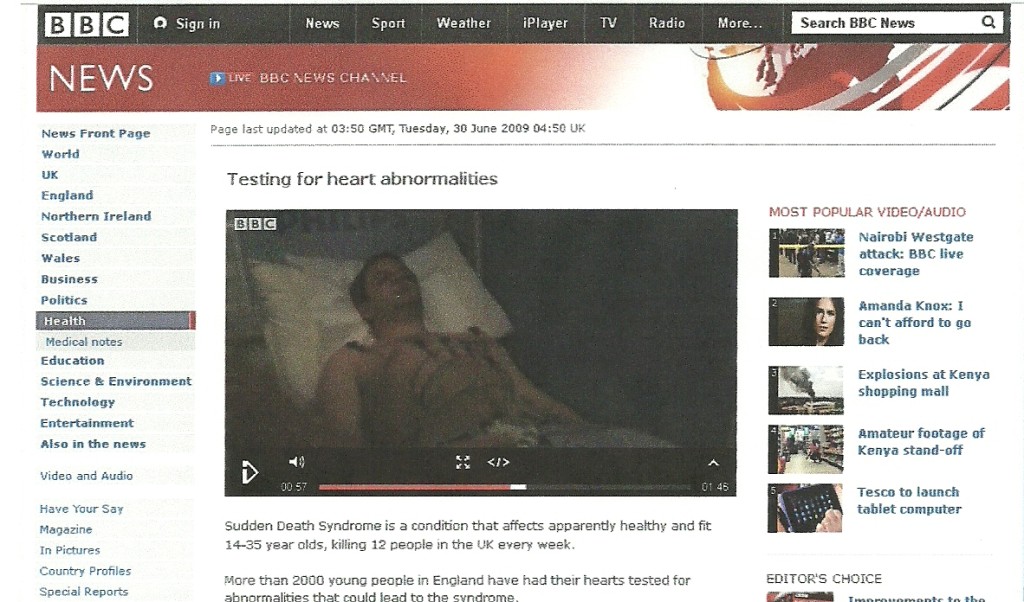 The event was covered by BBC Radio One's Newbeat – read the full story at http://news.bbc.co.uk/1/hi/health/8125842.stm and at http://news.bbc.co.uk/1/hi/health/8125612.stm