The CRY postcard campaign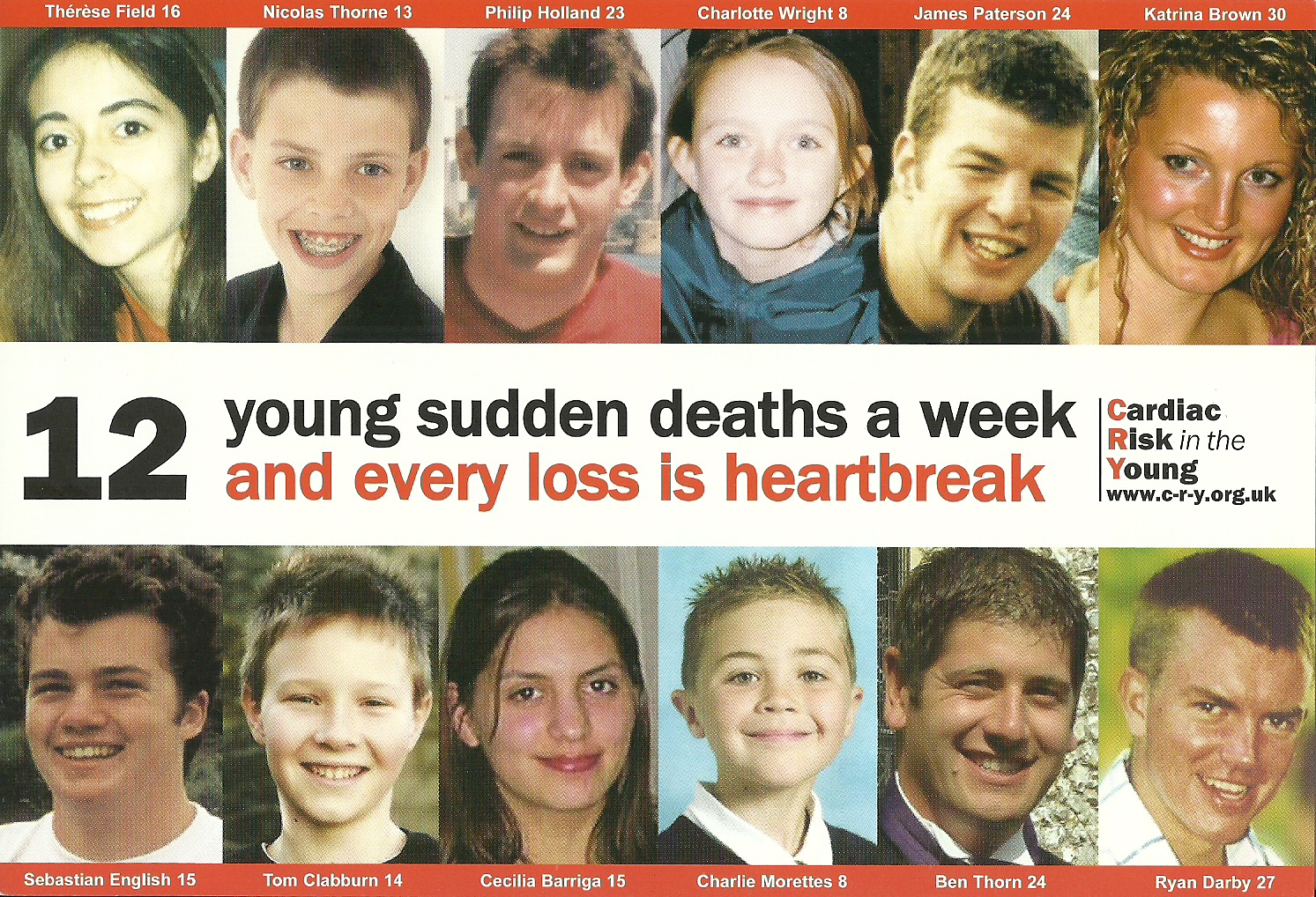 CRY's screening-based research programme revealed that far from the UK losing eight young lives a week to undiagnosed heart conditions – a terrible figure in itself – the number was actually at least 12.

CRY relaunched its postcard campaign in October 2008 to reflect this and Tom was among those featured. We still find looking at all the young faces on this postcard extremely upsetting.